What is Farm Directory Leeds Grenville?
Farm Directory Leeds Grenville is a new online directory for farmers, consumers and visitors in Leeds and Grenville.
Our online directory is an environmentally friendly product easily accessed from your phone, tablet, or desktop.
By going digital, we can continually add to it, keeping it up to date, and we can incorporate the use of google maps for your convenience.
We don't have high operating costs like print media; therefore, we can pass those savings on to our farmers, farm-related businesses, and agriculture-oriented  organizations. We help those listed in our directory reach new markets, and we help you find what you are looking for. It is a win, win for everyone!
Who is behind Farm Directory Leeds Grenville?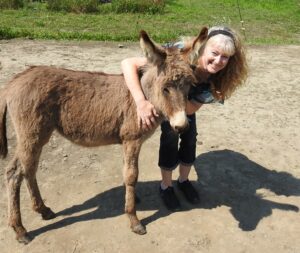 Tanya Hammond of Write Time, a lifelong resident of Leeds and Grenville and a 6th generation farmer, is the friendly face behind the screen.
Though I no longer raise cattle or attend farmers' markets as a vendor, I am still very much involved in the agricultural industry. My love of the farming community inspired the creation of this directory.
I am always looking for a  chance to promote our diverse agricultural community. Whether through my weekly column "Notes from The Farmer's Daughter", my monthly column "Living in Leeds County" or now with Farm Directory Leeds Grenville, I look forward to shining a spotlight on our farmers and the beautiful area Leeds and Grenville.
My experience in the publishing and marketing world spans twenty-five years, starting out publishing a quarterly parenting publication distributed through forty-two elementary and nursery schools across Leeds and Grenville. Later I was an integral part of the research team building the database for the first and subsequent Leeds County Harvester print Agricultural Directory. Over the years, I have lent my expertise to groups such as a local Alzheimer's Society, assisting them with their newsletter production and a local Chamber of Commerce with their web design and social media presence.
I am a member of the Eastern Canada Farm Writers' Association, Canadian Farm Writers Federation, and International Federation of Agricultural Journalists.
I encourage you to take time and search the directory listings and discover a producer next door or a farm welcoming you to come out and explore.
Discover Rural Leeds & Grenville
Supportive Municipalities