Notes from The Farmer's Daughter – An Entrepreneur at Nine Years Old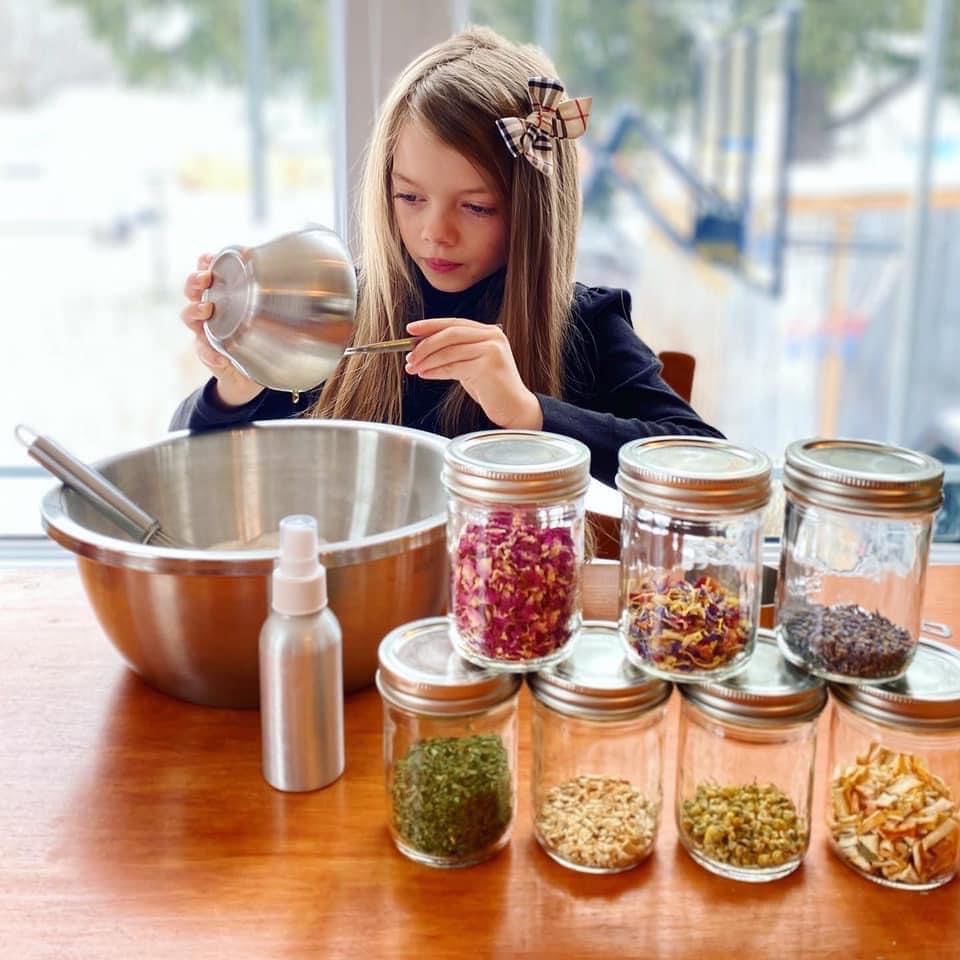 This December, while other nine-year-olds were thinking about the gifts they would receive over the Christmas break, Athens youngster Paisley Burtch was working hard making gifts for her family and friends and getting ready to launch her new business, "Wandering Wildflowers."
Paisley, a grade four student, recently decided to use her experience creating natural products for home and bath to start a business after receiving requests from people interested in purchasing her lovely eco-friendly items.
Her mother, Cait, who taught her how to make the products, proudly tells me that it is no surprise to her that Paisley has decided to go into business for herself. Cait says, "Paisley's favourite quote is "She believed she could, so she did," and Cait hopes in following her passion and not letting her age hold her back that Paisley will inspire other children to reach for the stars."
The impressive homeschooler tells me that she grows, harvests, and dries her own flowers and herbs to use in the natural bath bombs, bath salts, sugar scrubs, soaps, dish soap bars, salves, and body butters that she creates. Paisley's family is very supportive of her endeavour, providing her with the necessary supervision in the kitchen, especially when using the stove and helping manage the social media accounts for the business. However, Paisley designs and photographs her own "flat lays" of her products for marketing purposes, and she also researched entrepreneurship for kids before making her decision. This Monday, she even began an entrepreneurship course through https://gatherroundhomeschool.ca.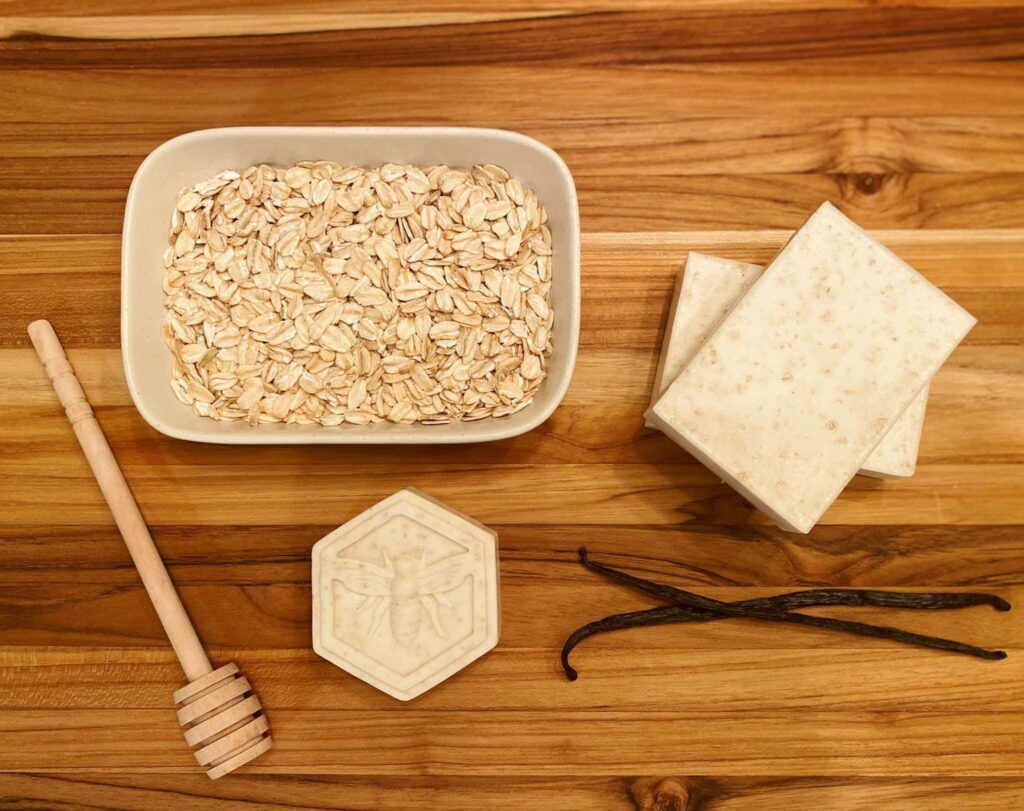 Using eco-friendly materials and packaging to keep her carbon footprint low is of utmost importance to Paisley, a value instilled in her from her parents, who "aim to be as self-sufficient and live as low waste of a lifestyle as possible." While Paisley admits that her parents helped purchase the base ingredients to get started, she says she now takes those future costs from her profits. Paisley saves her own seeds for replanting in the spring, and when asked how much time she spends working on her business, she replied that she is VERY busy during the planting and harvesting season.
Making everything in small made-to-order batches to prevent overstock and waste, this young entrepreneur is well on her way to making a difference. She is already giving back by donating a dollar from each sale to One Tree Planted, a "non-profit environmental charity on a mission of global reforestation." When asked what she plans to do with her money (profits), Paisley explained that she wants to expand her pollinator-friendly garden and save up to play baseball this spring.
If you would like to support Paisley in her new business "Wandering Wildflowers" and help her play ball, she can be reached through her business Facebook (Wandering Wildflowers Facebook page) , and Instagram (Wandering Wildflowers Instagram) account with her mom Cait as contact, or you can check out her table at the Spring and Summer market at Furnace Falls Farm this upcoming season.
According to Paisley, the best thing about having a business of her own is "creating environmentally friendly, safe and natural products and giving back to our community and Mother Nature, as we don't have a planet B." These are big thoughts for such a little girl working to make her dreams come true.