Notes From the Farmer's Daughter – Local Shop and Hop in Lyndhurst, Seeley's Bay and Area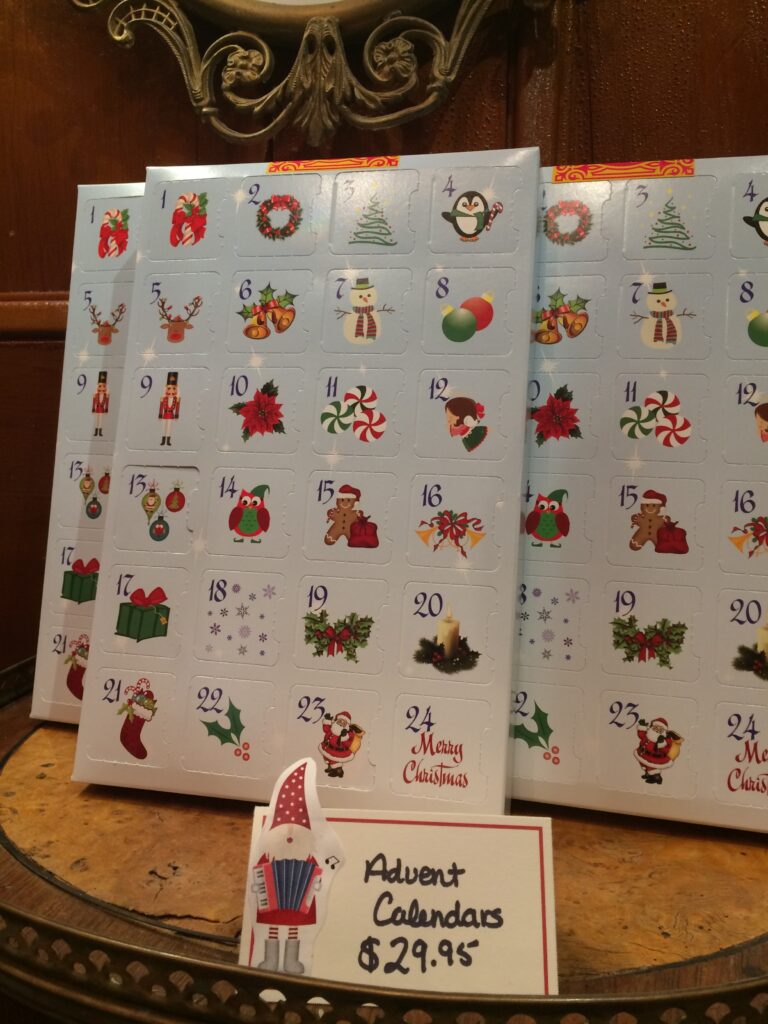 This year there are a total of seventeen participating locations for the Local Shop and Hop, spanning Lyndhurst, Seeley's Bay, Mallorytown, Delta and Lansdowne areas. More locations, more selections, more opportunities to support local businesses, and more chances to WIN!
To give you an idea of what you can find, I asked the shop owners to select something that could go under the following categories: NEED, WANT, WEAR, and READ, categories based on a new tradition I began last year with our grandchildren at Christmas.
The shop owners' responses are sure to inspire!
For instance, Leah Fouts, owner of The Tipsy Goat – Market at 1113 Prince Street Lansdowne, covered every category and price range. From high-end Corinthian Bells and Arabesque Wind-Chimes ($108.20 for 27" to $371.28 for 50") for WANTS to the essentials like local jam, honey, maple syrup and soaps priced between $5 and $26 for NEEDS. Palestinian scarves ($57.99) to WEAR, cooking and gardening books, humorous tongue-in-cheek magnets, coasters, hand-towels, and wine bags ($5-$17) to READ.
Cindy Healey from Ridgway Confections #159 Main St. Seeley's Bay says their chocolates easily cover the NEED and WANT categories. Their annual advent calendars are $29.95. Who doesn't need or want a tasty chocolate each day to count the days until Christmas?
Tao Hipwell of Bastard Coffee House, #51 King St. Delta, also has some tasty treats for your NEEDS and WANTS. She suggests trying the breakfast sandwich on a fresh-in-house savoury scone ($6.50) to start your shopping day.
Dawne Fiegen, owner, of Wiltse Creek Studio #2935 County Rd 3 Lansdowne, showcases items to WEAR, like cozy toques for wee ones ($28) from Little Owl Knits. Pretty jewellery pieces like a rose quartz pendant ($45) created by Kayla's Creations are a popular WANT. Dawne admits there is nothing to read in the shop; however, each painting and photograph tell their own stories, as do her special series of toad, gnome and fairy houses ($50-$90).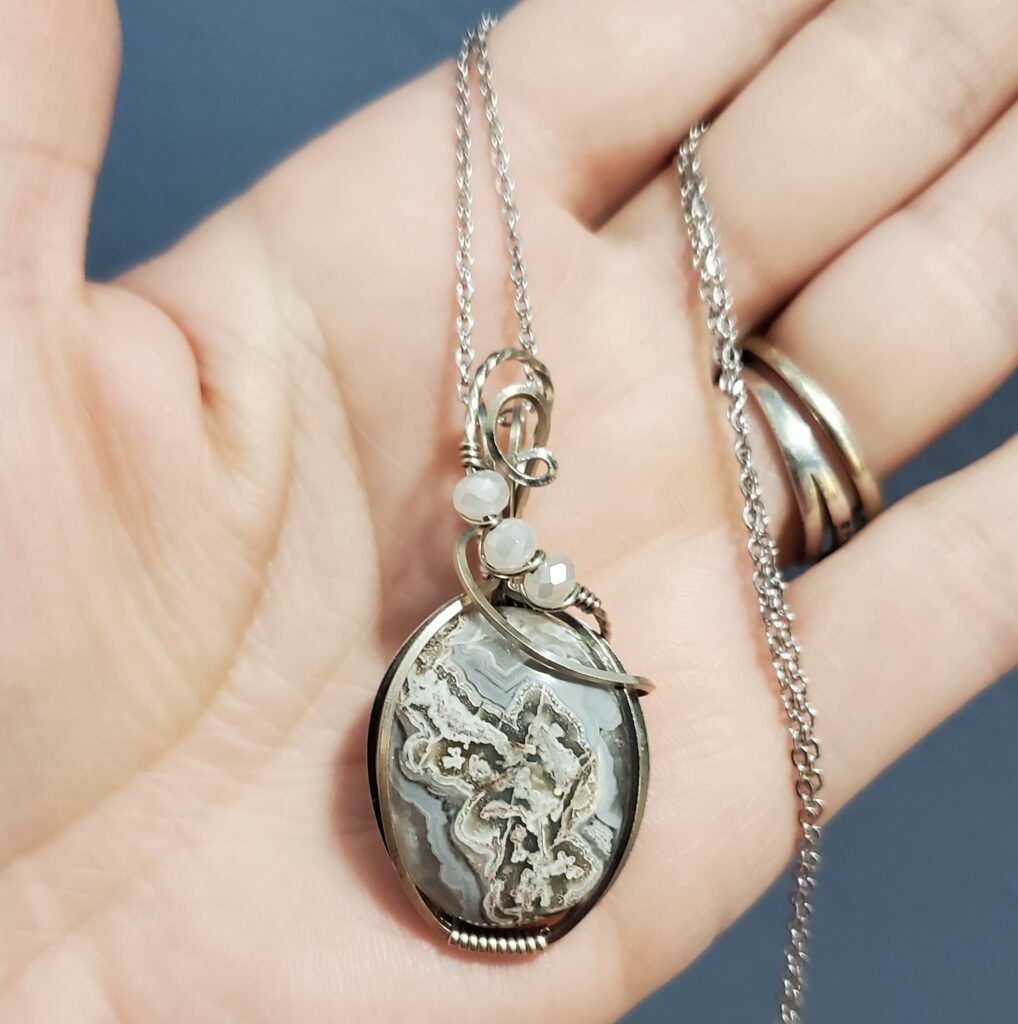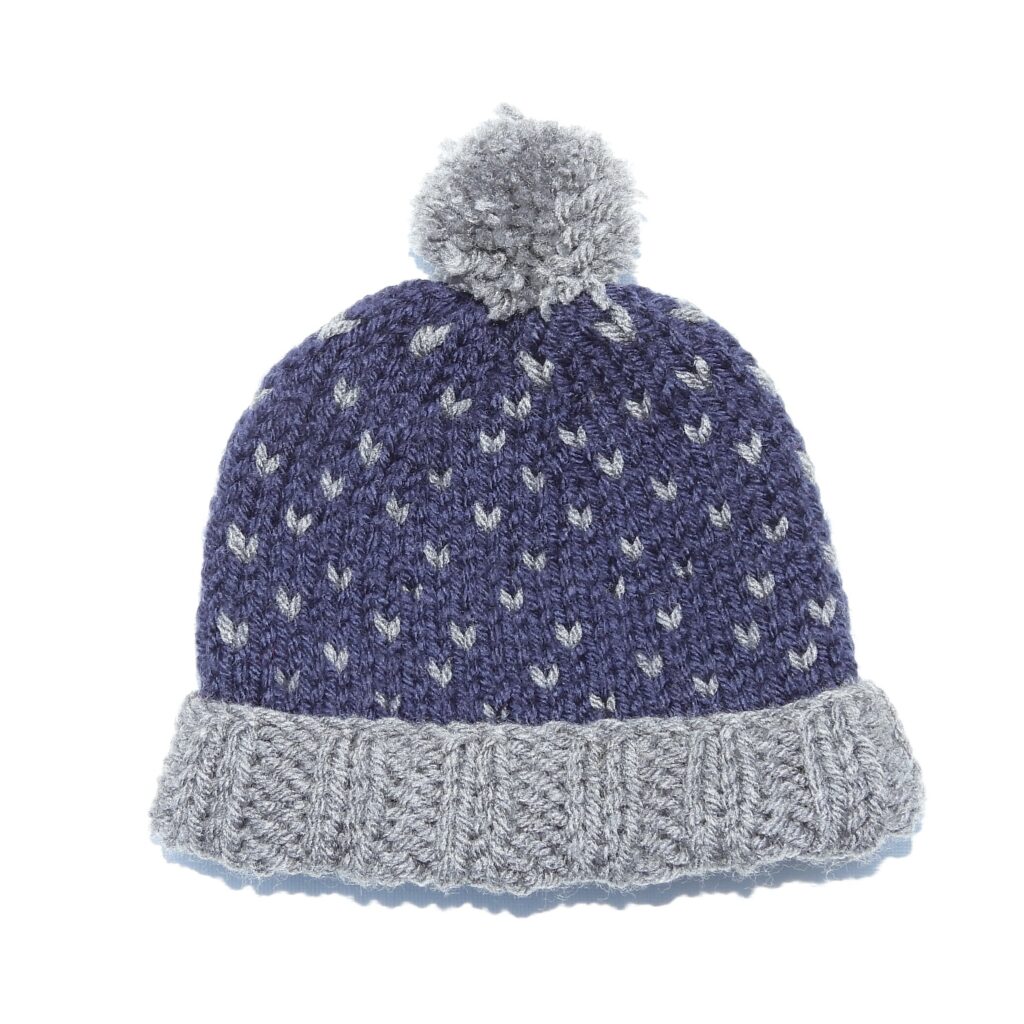 Leslie Welch, The Firelight Farmgirl at #184 Sweet's Corners Rd., has a practical yet pretty gift that everyone NEEDS – natural farm fresh soap created with local ingredients, including goat's milk from her own goats. Pumpkin Spice and Goat Milk Peony are favourites at $7 each or 3 for $20. Wooden magnets and Christmas ornaments hand cut and painted in the shapes of trucks, tractors, and animals are a great gift idea for those WANTing something to signify a favourite tractor or special pet ($10 each).
Furnace Falls Farm at #504 Old Briar Hill Rd has the nourishment you NEED to keep shopping and hopping with a fresh farm lunch for $15 plus tax served between 11 am to 2 pm on Dec. 3rd and 4th (menu available on their FB and website). Wendy also tells me they will have a special on Christmas ice cream flavours at Wendy's Country Market (WCM) #408 Fortune Line Rd. ($5/500ml or three containers for $10).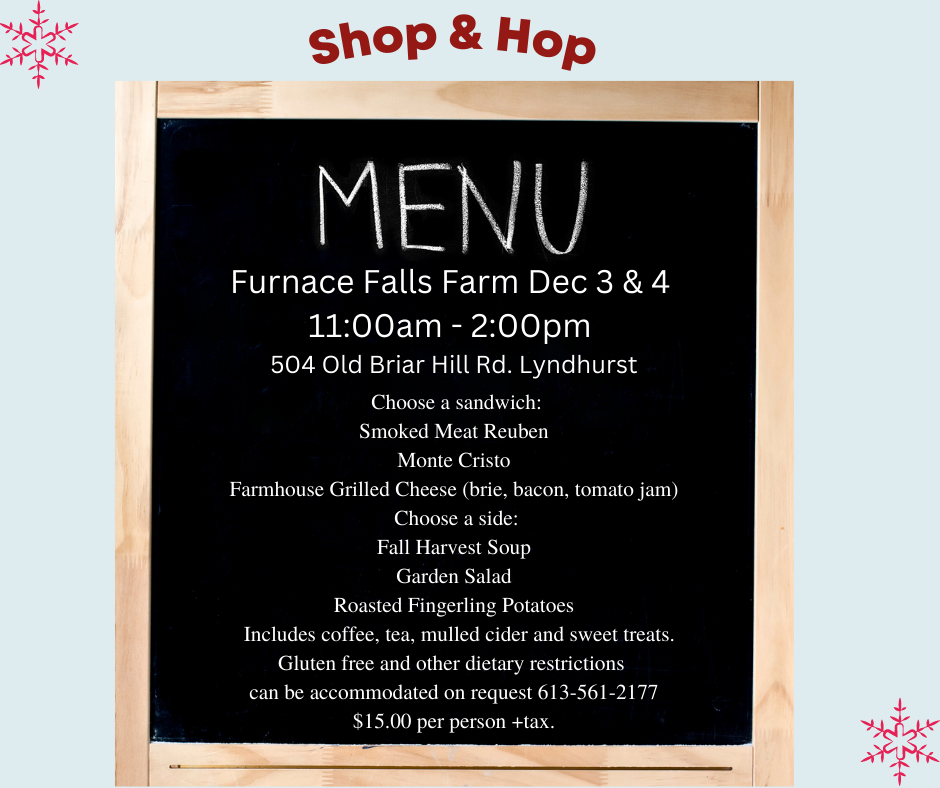 There will be gift baskets filled with goodies to fulfill WANTS and NEEDS ($55 ish plus tax) at WCM. If you know someone who loves bacon like me, you NEED to pick up some Creel & Gambrel Country Smoked bacon ($12/lb) available at WCM. Gift Certificates are an excellent idea for those hard to buy for (maybe give a gift certificate for a month's worth of bacon).
John Sideris of Wing's Live Bait & Tackle Ltd. #413 Lyndhurst Rd. is more than a fishing and hunting store. "They are the General Store of Lyndhurst, for locals and visitors alike." They have LCBO and Beer store products, sure to be welcome gifts for those WANTing alcoholic items to celebrate the holidays. For the non-drinker, a pair of Canadian-made moccasins or boots ($50 – $200) or a warm plaid jacket ($45 – $75) to WEAR would be a fitting Canadian gift "eh."
Terri Dawson, owner of the Green Gecko #436 Lyndhurst Rd and organizer of The Shop and Hop since its inception in 2012, has an impressive inventory of gift items. Perhaps a luxurious 100% cotton Turkish towel ($35-$69) is just what the special someone on your list WANTS, or maybe a pair of sterling silver earrings ($15 and up) is what to gift or WEAR yourself.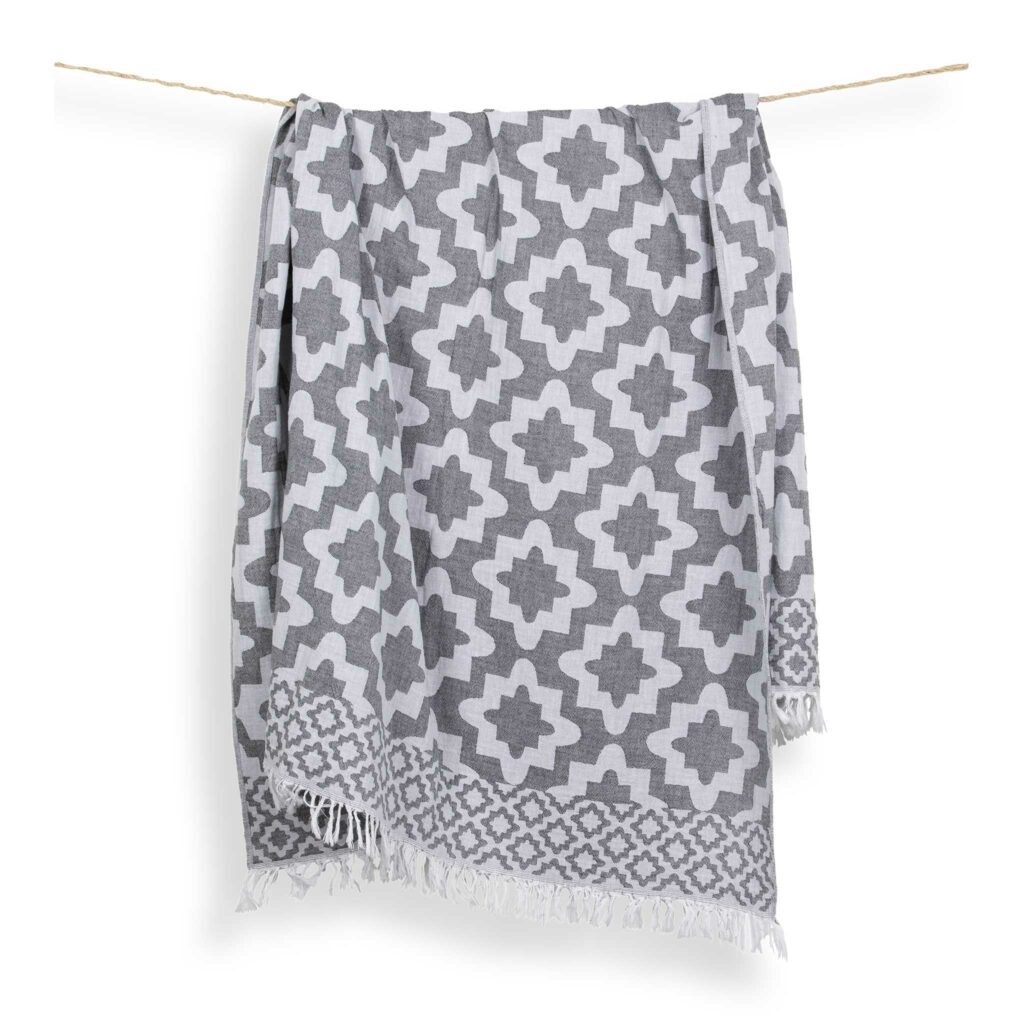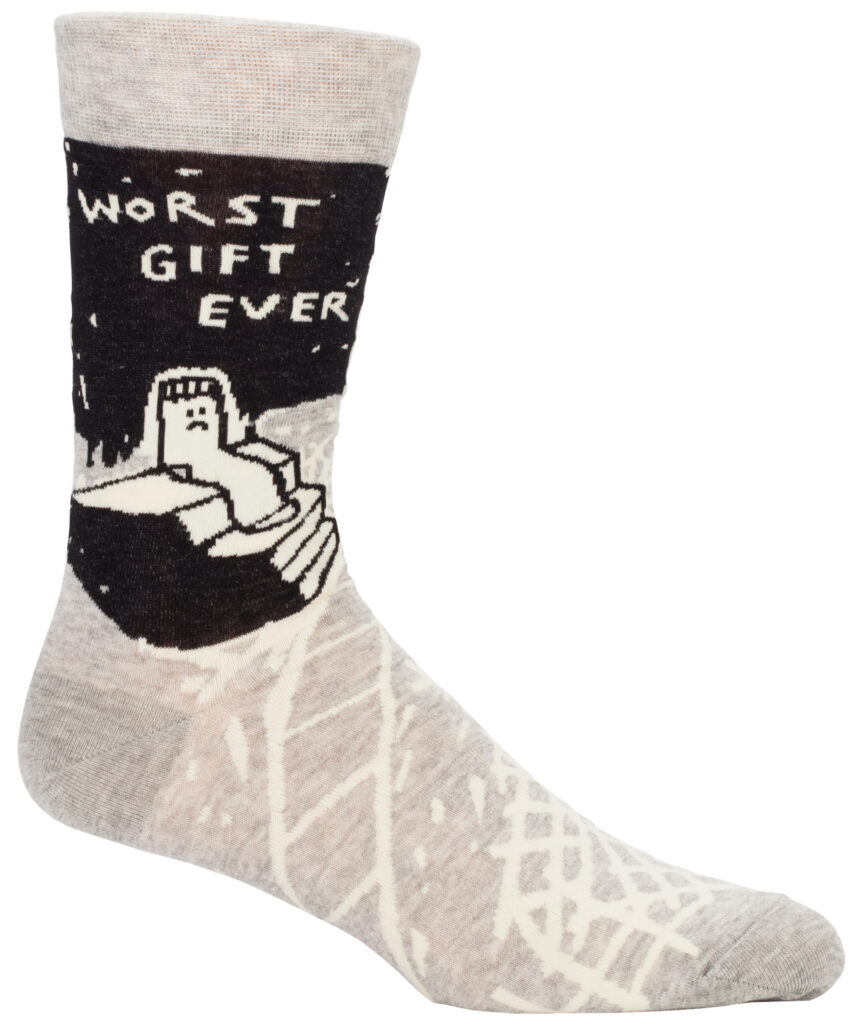 And like Terri says, everyone NEEDs socks, so why not gift socks with cheeky sayings like the "Worst Gift Ever" men's socks for $19? Terri also has family-friendly gift items that make READing fun and educational, like the Professor Noggin games – Geography of Canada $12.99.
Marilyn Wykes of Lyndhurst Laser Engraving at #3336 County Rd 3 points out that everything that gets engraved is something to READ. The intricate laser-cut wooden Christmas ornaments are always a popular gift, filling those WANTS and NEEDS starting at $4 with custom and personalized ornaments ranging from $5 to $20.
New to the Shop and Hop this year is Ted Brown of Blackwood Guitar Company at #340 County Rd 5 Mallorytown. If you play guitar, admire guitars or want to learn about guitars, take a drive out to see Ted and check out his gorgeous selection of Acoustic guitars ($4K to $8K). These guitars are obviously for those who feel they NEED and WANT a beautifully crafted guitar. Ted has some T-shirts for $15 to please those who aren't yet ready to purchase a Grand Concert guitar. Imagine gifting a loved one a gift certificate for Blackwood Guitar Making Course for $5K – a five-week course to build their own guitar.
This list includes only some locations participating during the Shop and Hop. Check out www.shopandhop.ca for all the details, including opportunities to win one of two prizes worth $450 in gift certificates.